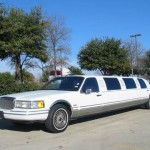 Okay. Brad is
obsessed
with The Zac Brown Band. He used to be obsessed with the Grateful Dead in high school and college, and now since Jerry's death, he has decided to turn his attentions toward Zac Brown. We have seen them three times in two years and we are about to see them, again, this Memorial Day Weekend, in Columbus. Brad is a member of the "Zamily," which embarrasses me to say out loud, and is a kind of Zac Brown fan club, that, as far as we know, enables us to be eligible for special privileges, if he wears his "Zamily" badge to the concert. Okay, before you make judgements, let me tell you how Brad got to this place.
Honestly, the first Zac Brown concert we went to was a total surprise. It was about two and a half years ago, and they were just about to be a big deal, but at this point, they had not won any Grammy's, and they did not possess any titles like, "Best New Band" or "Best New Album" or Country Band of the Century or whatever. I had never even heard of them, and our friends, the Whybrews, invited us to the concert. It was the first time I had ever been to a concert, not knowing one lyric of a song the band that I was about to go see, was going to sing.
I mean, Brad and I do that all of the time, with movies, but this was a whole different ballgame. We love to go and see a movie that we have not heard one thing about, for instance, if we like the actors in it, or the plot seems interesting or whatever. It is the
unknown
that is exciting, but going to listen to live music, seemed to me, like a
whole
different story. To top it all off, we had amazing 2nd row seats, which just
heightened
the experience, as I had never before been that close to a band before. But let me back up.
The Whybrews' and our 15 year wedding anniversaries were a few weeks apart. We decided to celebrate them
together
by going out to dinner and a concert. It was just one of those nights that was perfect. The meal was awesome, the band was a delightful surprise and everything was just right in the universe, you know? Wait, let me back up again.
So, we are waiting for the Whybrews to arrive from Westerville, and all of the sudden this white limo comes around the corner and I say, "Oh, there must be a dance tonight or something." because we are surrounded on three sides by teenagers. The limo then stops in front of
our
house and Paul Whybrew, who is a tall man, is sitting on the door, hanging out of the opened window (there was no "sunroof" option when
this
limo was built, maybe T-tops, but this one didn't have them) and puts his arms up in the air and yells, "Happy Anniversary, Underwoods!"
Brad and I, our children, and mostly our babysitter, who up until that point considered us really lame, were stunned with delight. The whole
neighborhood
started to gather around. I felt like royalty. The best part, though, is that upon further inspection, the limo was obviously part of a line of limos that they put out in 1985.
There was a string of lights illuminating the periphery of the limo, that I recognized to be put on by some sort of silly putty substance that were partially burned out. In the description of the limo on their website, this is referred to as "fiber optic lighting". Classic. They are the same lights, encased in plastic that people use to decorate their docks at Apple Valley Lake.
Paul explained to us that he wanted to surprise us with a limo, but when he was comparison shopping on the internet, all of the other limo companies were very expensive, and then at the bottom of the list was this one, many hundreds of dollars cheaper - in a class all by itself - and for good reason. Looking back, I think it was a little more than a cab would have cost, if we had taken individual cabs, that is.
On the way to the concert, we asked if "Debbie", our driver, could hook up Kim's ipod so Brad and I could familiarize ourselves with The Zac Brown Band's latest album. It was then explained to us that there was no mechanism
IN
the limo that would enable an ipod to work, but that we could listen to the radio and that she would try and find a station that was
playing
Zac Brown, but that she had never heard of them before, so "it might be hard to find." She continued, "Hey, I could just put it on SCAN, and then you can tell me if you hear one of his songs."
No thanks. That might be a little distracting, and right now we just wanted to enjoy our drinks and admire the dingy cranberry velour interior for a while, as we gaze out the windows that might as well be tinted, they are so filthy. "Well, you were smart to bring your own cooler, because we don't provide alcohol, as a rule. Oh, you're welcome to
DRINK
it, though." There was also a telephone in the back that was straight out of Gordon Gekko's limo. We debated at length whether or not the outdated phone reached the outside world or just Debbie, up front. Debbie informed us that it was just a direct line to
her
, which was moot, because the barrier window between the front and the back was on the fritz, so Debbie was an active part of our conversation from the start.
Now, let's turn our attentions to Debbie. Debbie was a pleasant gal from Kentucky, who explained to me the dynamics of buying generic cigarettes in Kentucky versus Ohio, with great fervor and gesticulations, during a bathroom stop. During this exchange, I noticed that Debbie looked as if she had been a beaver in another life as her two front teeth had an upside down "U" shape cut into them, in which a medium sized stick could have easily fit right into. I lost interest in what she was saying, and could only focus on her "beaver-like" appearance which I finally decided was a result of Methamphetamines. I had seen this "look" before when I was a social worker, and it took me a while to bring it up from my memory, but once I figured it all out, I was extremely pleased with myself. Now this is what it is like to be inside my mind, people. It is not pretty.
Anyway, even though the concert was amazing, and our seats were incredible, and we ate at Lindy's at the bar, and we spent the entire night congratulating each other on what good friends we were. But, as usual, my favorite part was the in-between, or the subtext of the evening, if you will. Debbie and her limo stole the show, as far as I am concerned.
The name of the limo company we used was Ohio Limo. Check them out and be sure to ask for Debbie. Enjoy!